We all know a lack of sleep is bad for us. Not only does it affect the body's ability to repair and regenerate, countless studies have shown that inadequate rest can affect your body's immunity levels - leading to subsequent weight gain and a gaunt, tired appearance. Lack of sleep causes 'tired skin' because it lowers your skin's natural ability to detox by itself. Studies have shown that the skin's natural state is affected by the quality of your sleep, with dry and lacklustre skin becoming more obvious after a bad night's rest.
Snooze Truth
They don't call it beauty rest for nothing. So what exactly happens in your skin as you sleep? While you sleep, your body goes into repair mode, turning over new cells to boost your skin's appearance by morning.
To roll out of bed looking even better, consider the latest overnight sleep masks, which work like supercharged night creams to restore lost collagen, undo environmental damage (take that free radicals!) and rejuvenate your complexion.

Sleeping masks aren't anything new. They were first introduced by our always ahead-of-the-curve South Korean friends a few years back. Since their arrival on the beauty scene, they've become a permanent fixture in the skin-care hall of fame. As the name suggests, these products work their magic overnight, which is a lazy (or impatient) girl's dream. You basically slather on the cream — or gel — before bed and leave it to do its thing while you engage in everyone's favorite pastime: sleeping. Not only do you not have to do anything but snooze, the hours you spend asleep are the time your skin heals itself. Win-win!
Here, the eight best overnight superstars that deliver results—from brightening to tightening—all before your first cup of coffee.
TAKE ADVANTAGE OF THE NOCTURNAL DERMAL REPAIR
Just because you're resting doesn't mean your skin is off the clock. In fact, night time is the right time to dial up your brightness and pare years off the face since your skin is at its restorative best.
Your Bedroom Buddy: Beautiful mornings start at night. As the entire body goes into repair mode, the skin renews and rebuilds itself in your slumber. Skincare containing AHA, vitamin A, antioxidants or collagen-boosting peptides supercharge your beauty sleep by optimising this dermal repair process.
Clinical Assistant
: (From Left)
Sloane Inc Sleeping Peel
has slow-release AHAs to promote healthy cellular turnover and unveil a fine luminosity;
Sloane Inc White Plasma
's complex of powerful antioxidant and synergistic amino acid fights skin-dulling free radicals by day and repairs pigment-inducing damage by night for a clear, even-toned glow.
Best For: Erasing Fine Lines
This potent anti-aging mask packs a powerful cocktail of peptides to boost the body's collagen production, stimulate fibroblast cells to battle existing wrinkles and help keep muscles relaxed to prevent new ones from forming.
Best For: Brightening Dark Spots
Understandably, "brightening" tends to be met with iffy reactions when it comes to beauty products. I addressed the concept
here
if you want an in-depth explanation, but in layman's terms, these products are meant to make your complexion more radiant, reduce the appearance of dark spots, and even out your skin. Ahava's lightweight cream defends against discoloration with a calibrated mix of minerals, algae, vitamins C and B3, plus nourishing oils from meadowfoam and jojoba seeds to inhibit melanin production (translation: new dark spots don't have a chance).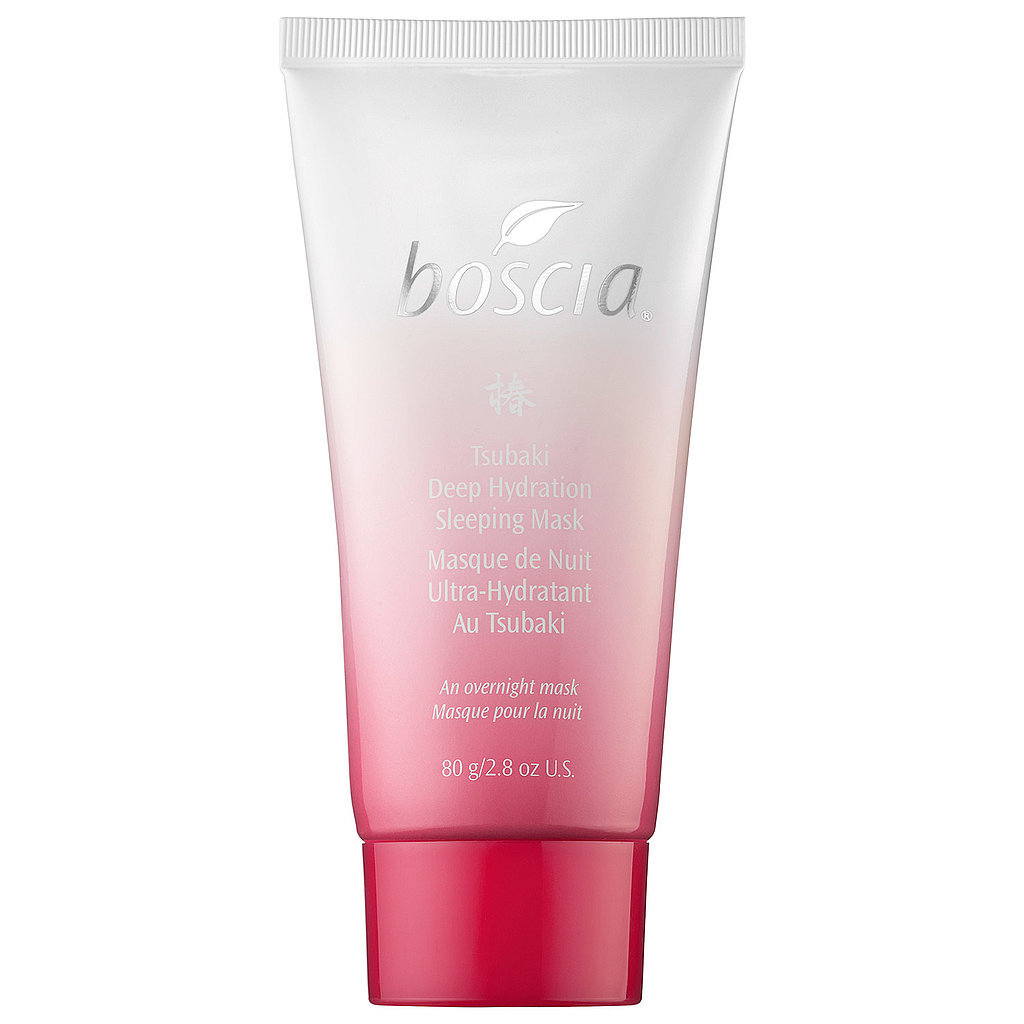 Best for: Hydration
If I had known it was this easy to wake up looking as perfect as a filtered selfie, I'd have started using Boscia's sleeping mask long ago. It uses a blend of tsubaki oil (also known as camellia oil) and wakame (Japanese sea kelp) to nourish skin overnight. It absorbs so perfectly. It's actually quite amazing.
Best For: Firming
The only time caffeine-rich black tea is a good idea before bed? When it comes in mask form. Energized black tea ferment (aka trendy kombucha) and a bunch of botanicals—including a fragrant tropical flower that only blooms at night—helps to increase skin's elasticity. Hyaluronic acid and peptides keep skin from drying out in the night
Best For: Anti-Ageing
Consider this new Philosophy product is a beauty hybrid:
It has the exfoliating effects of a peel with the restoration properties of a sleeping mask, working double-duty to transform your skin. Apply the alpha/beta hydroxy acid solution after washing your face and follow it up with the youth-extending night gel, which will help to enhance the efficacy of the peel. It's a dream team that we're surprised wasn't around sooner.
Best For: Doing It All
In China, lucky number eight symbolizes prosperity, fame, fortune—and good skin, too. Esteé Lauder's creamy mask contains eight key ingredients (pomegranate, soapberry, mangosteen, and berry extract among them) to improve your complexion in eight ways (making it hydrated, nourished, vibrant, calm, healthy…) in, you guessed it, eight nights.